Creative Advertising Competition Winner Announced
12 March 2019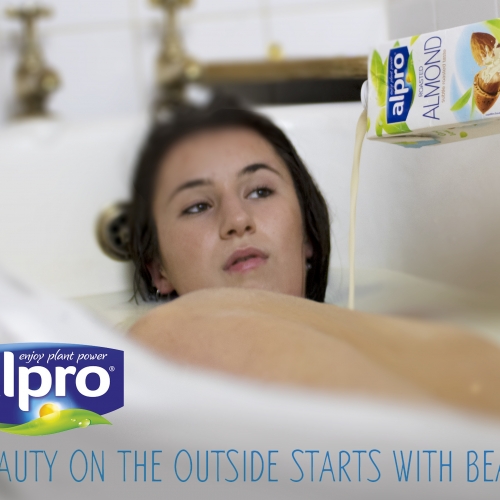 Falmouth University is delighted to announce the winner of the BA(Hons) Creative Advertising Competition 2018/19 for prospective students.

Elliot Millard from Cheltenham has scooped the prize of £5,000 towards his first year's tuition fees and a guaranteed place on the one of the most respected advertising degree courses in the UK.
The brief, 'Sell Me Something You Own', asked participants to create adverts for something they already own, taking the form of a sketch, a story, a poster, a tweet, anything else!
Chris Waite, established industry professional and former course leader from MA Creative Advertising, was the main judge of the competition. He chose Elliot's print advert for Alpro Almond Milk, calling it, "simple, clear, yet engaging" and "single minded, amusing, appropriate, involving, relevant" as well as "impressive for a beginner".

Delighted to win, Elliot told us: "I was incredibly honoured to have been chosen as the winner of the competition considering all the amazing entries they must have received! I am also very grateful to the judge, Chris Waite, for his decision."

Elliot added: "I cannot wait to meet everyone on the course!"

Find out more about the competition here.
You might also like