University governance is the constitutional forms and processes through which we govern our affairs. The Board of Governors is the most senior committee in the University's governance structure.​
All Research and Innovation activity conducted by staff and partners under the auspices of Falmouth University must comply with the University's Integrity and Ethics policy, guidance and approval procedures.
Academic students
Falmouth students undertaking taught programmes are bound by the same Integrity and Ethics policy as staff but approval processes are currently managed at Departmental level.
Post-graduate research students
Postgraduate research students studying at Falmouth University currently work within the rubric of our validating partner, University of the Arts London, and should refer to UAL's Ethics Policy accordingly.​
Falmouth acknowledges the existence of many codes of practice and certain laws that are used by professional bodies or which have been developed by organisations with a specific interest in research. The ethical and research integrity provisions made at the University are intended to assure such codes and legislation are observed and complemented. The University keeps a watching brief on developments in the area and specifically supports the following:​
Governance guidance & documents
Integrity and Ethics are integral to good research project design and should not be considered a separate activity. Ultimately, responsibility for integrity and ethics must lie with the individual researchers, not the University. This is expressed in relevant governance, management and procedures, as well as the provision of training and awareness​.
The University's key policies, procedures and guidelines relevant to this area are:​
Case studies, guidance and procedures are available to staff on the Research & Innovation pages on the University intranet
The Deputy Vice Chancellor Research & Innovation, Professor Patric Eriksson, is responsible for ensuring that Falmouth University is compliant with all aspects of the Concordat to Support Research Integrity. ​
​
If you have any concerns regarding the integrity of research being undertaken at Falmouth University, the Deputy Vice Chancellor Research & Innovation can be contacted via the Research & Development Office: research@falmouth.ac.uk
The University's Whistleblowing Policy outlines the policy and procedural framework of Falmouth University in respect of the reporting of concerns of wrongdoing in the public interest, and the investigation and management of such concerns. ​
​
A copy of the policy can be found on the University's intranet page. ​
​
Anyone wishing to disclose information relating to concerns about research related activities can contact the Deputy Vice Chancellor Research & Innovation, Professor Patric Eriksson.​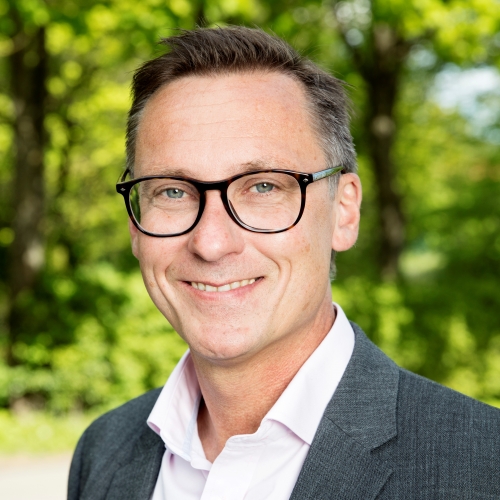 Professor Patric Eriksson
---
Professor Patric Eriksson is the Deputy Vice Chancellor Research & Innovation at Falmouth University.
Staff profile
Read More